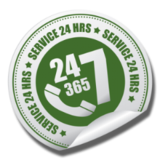 Window Cleaning near San Diego, CA | Better Business Bureau. Start with Trust
Blake L.

★★★★★

★★★★★

03/03/2018

I spend a few months out of the year down there... Tommy's Window Cleaning & Power Washing is a company my family has used for 30 years!!! Tommy and his team are the best! Not only are they servicing all of San Diego, they power wash, do gutters, and do commercial buildings

EJ

★★★★★

★★★★★

12/24/2017

My family has a beach home down in San Diego on the Ocean. When spring time comes... for the last 20 years!!! That's correct... 20 years my family has used Tommy Nadeau's Tommy's Window Cleaning & Power Washing. These guys are the absolute best and I also believe they are the ONLY accredited window washing company in San Diego. Call Tommy and he will get back to you in ten to fifteen minutes. The guy is incredible. THANKS FOR THE DECADES OF TOP LEVEL SERVICE GUYS!

Z. S.

★★★★★

★★★★★

09/05/2016

Tommy's windows has been a massive help when I have flipped homes in the past. These guys are hands down the most punctual, effective, and rock -solid outfit in San Diego. I absolutely recommend them!

M. G.

★★★★★

★★★★★

08/23/2016

My cousin manages a few building complexes in the UTC. He raves about Tommy's. I decided to give them a call for our winter rental... Near La Jolla... I have to tell you guys... This operation is hands down the most professional window cleaning operation I have EVER WITNESSED. Outstanding work fellas.

Tommy's Window Cleaning Inc Response

08/23/2016

Thanks Mike! See you next winter. Tell your wife and the kids I said hi!

A. B.

★★★★★

★★★★★

07/19/2016

Tommy has been in business for 35 years! That's pretty incredible. I highly recommend his company. He has always done a fantastic job! My mother has lived in La Jolla for 20 years and Tommy has been there since the beginning. Thanks guys!
There is no home or building we CAN'T clean, no glass we CAN'T make shine, and no client we CAN'T make smile. We offer Prompt, Reliable, Courteous, and Quality Window Cleaning & Power Washing Services. What better gift to give, than to See Clearly! Our site will give you the opportunity to learn more about our Window Washing, Mirror Cleaning, Screen Cleaning, Screen Repair, Solar Panel Cleaning and the Window Cleaning & Power Washing Services your San Diego Home or Business needs. We also offer Monthly Specials & Discounts, so check back often and ask us about our Referral Program
We cover furniture, use drop cloths and wipe up any residual water.
We always wear shoe covers when working inside.
We wash your screens and clean your tracks…at no extra charge!
We also clean chandeliers, ceiling fans and or course, mirrors.
We accept all major credit cards
All work is guaranteed. If you are not happy…you do not pay us a dime.
We are always grateful for your business and we show it by being willing to do the little extras that facilitate a warm and friendly relationship. We want you back again and again!